The Right Stuff
directed by Phillip Kaufman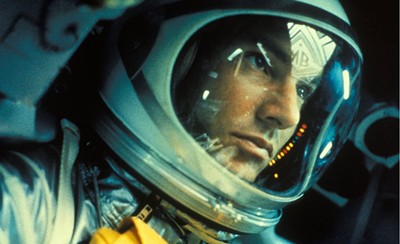 The Olympia Film Festival ends this year on a liftoff, with Philip Kaufman's epic adaptation of Tom Wolfe's classic of new journalism, The Right Stuff.

Project Mercury started in 1959 and lasted until 1963. It was the Cold War's biggest show since the H-bomb. The mission: human spaceflight achieved before the Soviets. The materials: a desert and a bunch of glorified tin cans with fuel strapped underneath them. The men: Alan Shepard, Gus Grissom, John Glenn, Scott Carpenter, Wally Schirra, Gordo Cooper, and Deke Slayton. The result, eventually: one of the great achievements in human history.

The winner of four Academy Awards (and nominated for four more, including Best Picture), The Right Stuff holds up incredibly well, standing as both a subversion of the standard hero narrative and a testament to the capacity for wonder. "Preserving the irreverent tone of Tom Wolfe's juicy, sprawling book, the cinematic adaptation concedes that Glenn and the other Mercury astronauts were heroes, just not the 'walking apple pies' … trumpeted by press-ops," writes Scott Tobias of the A.V. Club, while Roger Ebert considers the film "a landmark" that "joins a short list of recent American movies that might be called experimental epics: movies that have an ambitious reach through time and subject matter, that spend freely for locations or special effects, but that consider each scene as intently as an art film."

Guest bio: OFS is proud to make Philip Kaufman an inaugural recipient of the Olympia Film Festival Lifetime Achievement Award! Raised in Chicago and schooled in the ivy covered lecture halls of the University of Chicago and Harvard Law School, Kaufman went on to a career in filmmaking that has lasted nearly half a century. It has been said that his early backpacking years through Europe watching Cassevettes films in tiny cinemas served as fuel to the fire in his becoming a filmmaker. You can see the independent influence of the self exiled American in Europe in one of his most iconic films Henry and June, which is a classic story of an American in Paris and writer Anais Nin, who Kaufman met in his travels. His debut film Goldstein won the Prix de la Nouvelle Critique at Cannes. French director Jean Renoir called Goldstein the best American film in 20 years. However, Kaufman was not to be limited to the art house cinemas and international film festivals of the world. He would go on to write and direct major works that received both critical acclaim and reached blockbuster level of renown at the box office and in Hollywood. Notable entries in his filmography include Invasion of the Body Snatchers (1978), The Right Stuff (1983), The Unbearable Lightness of Being (1988), Henry & June (1990), Rising Sun (1993), and Quills (2000). His masterpiece, The Right Stuff, won four Academy Awards. OFF will screen the Right Stuff in honor of Philip Kaufman receiving the Olympia Film Festival Life Time Achievement Award.


Run time: 193 min. | USA | 1983
Directed By: Phillip Kaufman
Tickets & Schedule
Sunday, November 18
5:00 pm 11/18

at

Capitol Theater


206 5th Ave SE
Olympia, WA, 98501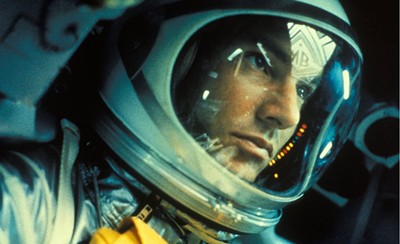 Films
Phillip Kaufman | 193 min.