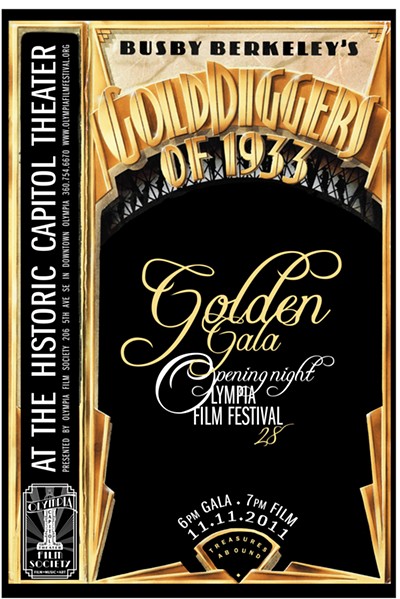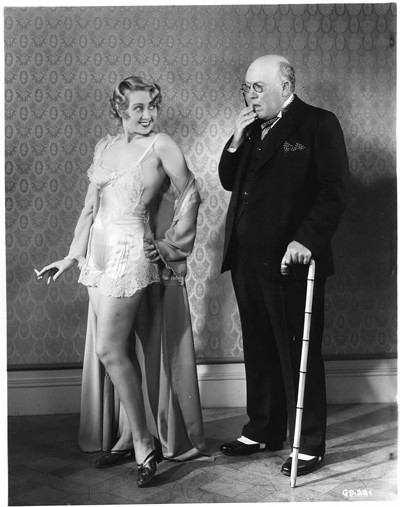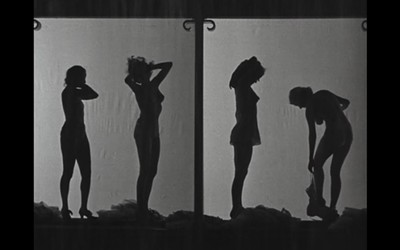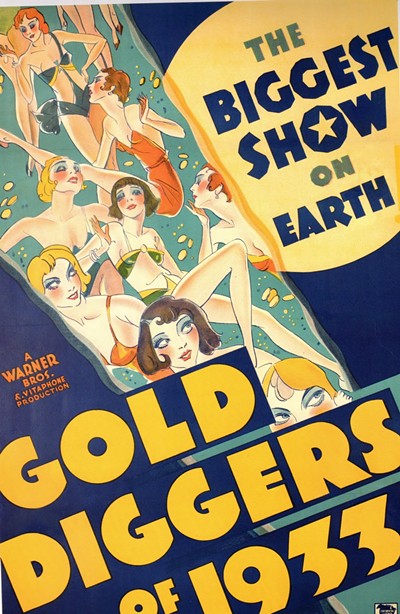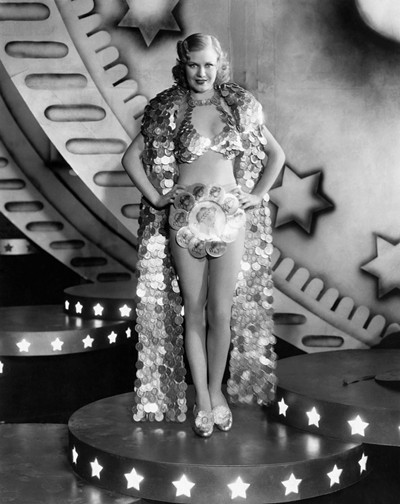 Our Opening Night selection Gold Diggers of 1933 is a tour de force pre-Hays Code Hollywood musical, ripe with peekaboo allusions and political subtext that remain startling to this day. It was pivotal in charting a course for movie musicals, rooting the form in its natural Broadway stage origins yet simultaneously transforming it into something uniquely cinematic. The story here is typical enough: a bunch of crazy kids trying to make it in show business, hoofing and singing their hearts yet thwarted by the various obstacles that a severely bad economy puts in their way. Will they ever make it? What do you think? Director Mervyn LeRoy had already helmed such classics as Little Caesar, I Am a Fugitive From a Chain Gang, and Three on a Match and later would be responsible for green-lighting and making significant contributions to The Wizard of Oz. But if anyone is the auteur here, it's choreographer Busby Berkeley, who reconfigured and liberated song and dance routines to play strictly to a camera. As often as not, his camera was perched high above the soundstage, which enabled him to turn his troupe of showgirls into constantly morphing elaborate abstract geometric figures, operating almost like shapes glimpsed in a kaleidoscope. However, it's not all fantasia. The film is also surprisingly frank about Great Depression realities, climaxing in the incredibly moving "Forgotten Man" musical number. Gleefully fun and continually relevant, Gold Digger of 1933 is a big screen spectacle for the ages.

6:00 PM - Gala Party
7:00 PM - Film Screening
Full passes excludes these Special Events:
We Need to Talk About Kevin (NW Premier), and La Pivellina (benefit)

Partial passes excludes these special events:Opening Night, We Need to Talk About Kevin (NW Premier), and La Pivellina (benefit), and All Freakin' Night

An individual ticket is required for admission.
Run time: 97 min. | USA | 1933
Genres: Classic, Musical
Directed By: Mevyn LeRoy
Tickets & Schedule
Whoops! Couldn't find any results that matched your search.
Please try again, or
start over
.