Kill All Redneck Pricks
directed by William E. Badgley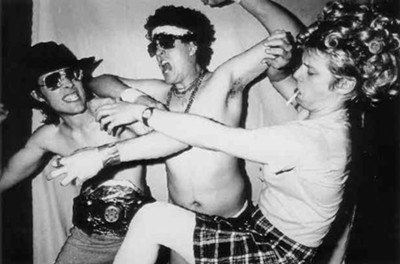 We are proud to present the U.S. premiere of the long awaited feature documentary about legendary and doomed local heroes KARP. An epic story of the rise and fall of the most hormonally overloaded band of punk-metal geeks to ever emerge from the mossy woods of Thurston County, Kill All Redneck Pricks takes you from the high school corridors and soggy chicken coops of Tumwater, WA to the dizzying heights of punk rock stardom only to make a shockingly painful crash landing. The players are real and the stakes are life, death and the inspired dreams of youth. King Buzzo, Justin Trosper, Kathleen Hanna, Kimya Dawson and Calvin Johnson are just a few of the legion of friends and heroes that narrate the life, death and comic brutality of KARP. This is a vital story of the Pacific Northwest, loud music, and fragile humanity.
Run time: 89 min. | USA | 2011
Genres: Documentary, Guest, Musical, Premier
Directed By: William E. Badgley
Tickets & Schedule
Whoops! Couldn't find any results that matched your search.
Please try again, or
start over
.